Yesterday we hung out in the French Quarter, and listened to some great jazz over some expensive Mint Juleps.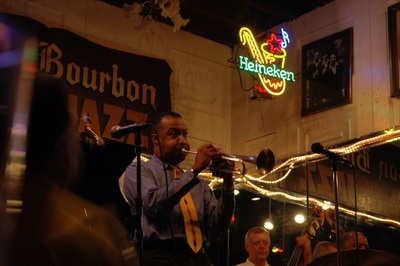 Maison Bourbon Jazz
Having not had much of anything to eat in this meat-heavy area, my evening ended rather early, but it was tons of fun to roam around Bourbon Street and catch the night-life. This afternoon we went to the Audubon Aquarium and then walked around the French Market and Jackson Square.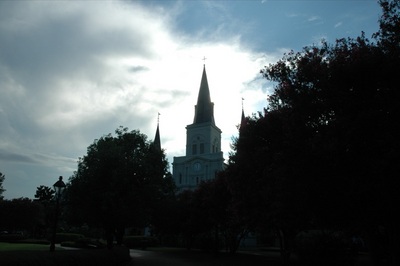 St. Louis Cathedral
We leave tomorrow on the last leg of the journey back to Providence, but New Orleans has been a lot of fun.